Traveling in the rainy season requires visitors to prepare carefully from appropriate clothes and items to contingency plans and incurred costs.
Check weather news regularly
Before planning a trip, you should closely monitor the weather information. Weather forecast utilities as well as information on newspapers and radio are now updated quite quickly and accurately, especially within the next few days.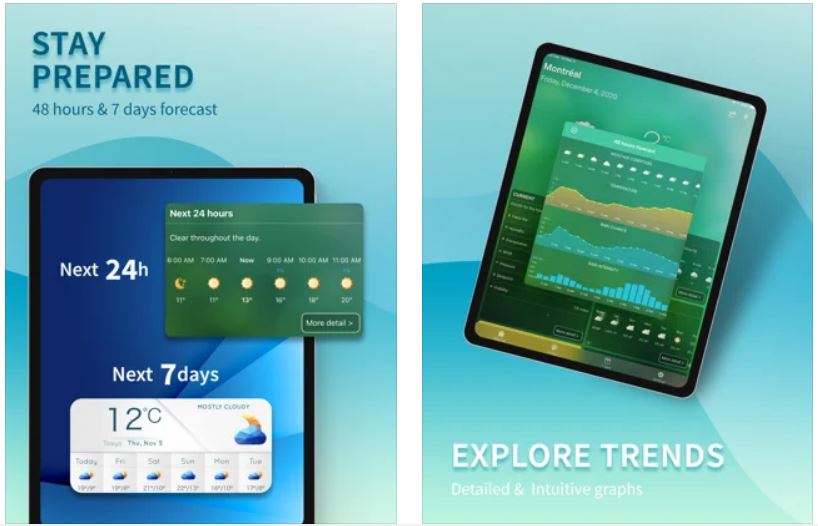 DOWNLOAD ( IOS ): FUJI WEATHER FOR YOUR TRIP
If the destination is at risk of being affected by rainstorms, even if you have booked tickets, booked rooms, etc., you should also consider postponing or canceling. Because traveling in the rainy season is very risky, flights can also be unexpectedly delayed or canceled, leaving you stranded at the airport. This wastes time and money.
In addition, you should also carefully research information about the rainy season in the destination to consider before traveling. However, it may not rain all day. Many weather apps on your phone… give weather forecasts by time frame, helping you choose the right time to go out.
Prepare appropriate equipment and clothing
When traveling in the rainy season, surely your luggage cannot pack a raincoat and umbrella. Umbrellas come in handy when it's not raining heavily and you're traveling short distances. Raincoats are used when it rains heavily or when you have a long trip outdoors, such as boating in Trang An (Ninh Binh) or trekking in the forest in Quang Binh. Please prepare a raincoat with a set of pants and a loose shirt.
Regarding clothes, you should avoid wearing tight clothes, soaking in water will be very uncomfortable, taking a long time to dry and causing itching and redness. Choose lightweight, quick-drying clothing and a waterproof, windproof jacket. Quick-draining shoes or rubber sandals are preferred; while high heels or regular sports shoes will not be suitable because it is difficult to move or easily damaged in the rain.
If you bring a camera, electronic device, it is best to prepare a waterproof backpack or buy a raincoat specifically for the backpack. More carefully, you can cover each item with plastic, important identification documents, or even clothes and shoes if necessary.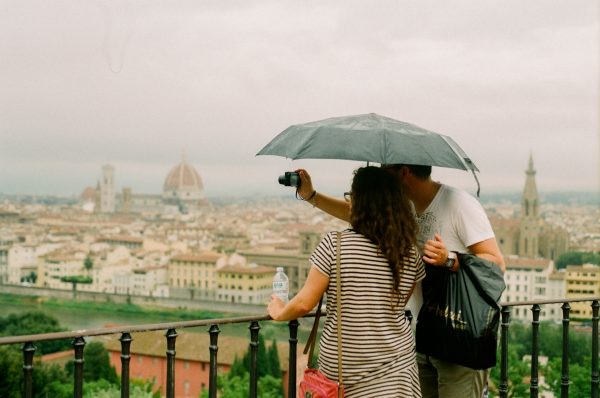 In addition, visitors need to remember to prepare personal medicine bags when traveling such as cold medicine, bandages, hydrogen peroxide, insect bites medicine, wind oil, stomach medicine, common antibiotics,… Bring a mini hairdryer, it will be very handy when you need to handle wet items when traveling in the rainy season.
Make many backup plans
Prepare a variety of transportation options, attractions, entertainment, and restaurants to prevent unexpected weather changes. If it doesn't happen to rain as expected, make sure you have a list of delicious, beautiful spots to enjoy.
If it rains lightly, you can search for tourist destinations near the hotel such as museums, entertainment areas, art galleries or indoor attractions. Unfortunately can not visit famous destinations, do not forget to explore the local cuisine. Talking with the people, learning to make rustic dishes or learning about local culture and life are also extremely interesting experiences.
If it rains too heavily, choose locations near hotels, complexes or commercial centers; because it has a full range of shopping, entertainment and dining services for you to have fun without worrying about the weather outside. Or you can sip coffee at the hotel bar, chat and interact with people who are stuck like you; maybe you will meet new friends and hear interesting stories that you would never have known without the storm.
Since many contingencies can arise, you should also be prepared for additional costs. Being "stuck" because of storms can be very expensive, due to prolonging the stay at the hotel, changing tickets, canceling tickets, etc. In addition, it is also advisable to learn and record some other hotel and motel addresses. for reference, in case of a change of plan during stormy weather; Save your local government hotline number to be ready to call for help in case of an emergency.
Be careful when moving
When you have decided or still have to move in a storm, make sure that your vehicle has adequate safety standards, good brakes, tires have enough grip, lights are bright enough, and turn signals are intact. complete, full fuel oil. If riding a motorbike, avoid wearing a raincoat that is entangled, entangled, and dangerous when traveling.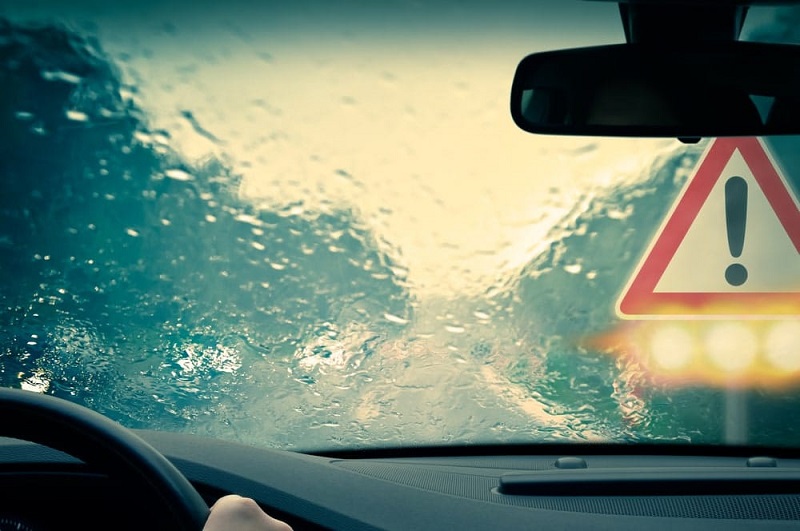 If you have a private car, don't forget an umbrella and a raincoat in the car to use when needed. If traveling by public transport, you should have a light raincoat in your luggage. Whether it's a car or a motorbike, when moving in the rain, always remember to obey the traffic laws, move a little slower to be sure to always control your vision. Do not follow behind heavy and bulky vehicles to avoid rainwater and mud splashing up to obstruct the driver's vision. Use the brakes reasonably, slowly, and firmly; should not move when it rains too heavily and at night./