Are you looking for a weather app with widget features and a built-in clock? However, there are not many Apps that meet your expectations on iOS. In this article, we introduce the FUJI weather app with some additional clock designs.
You can refer to some of the following widgets:
Colorful Analog Clocks weather widget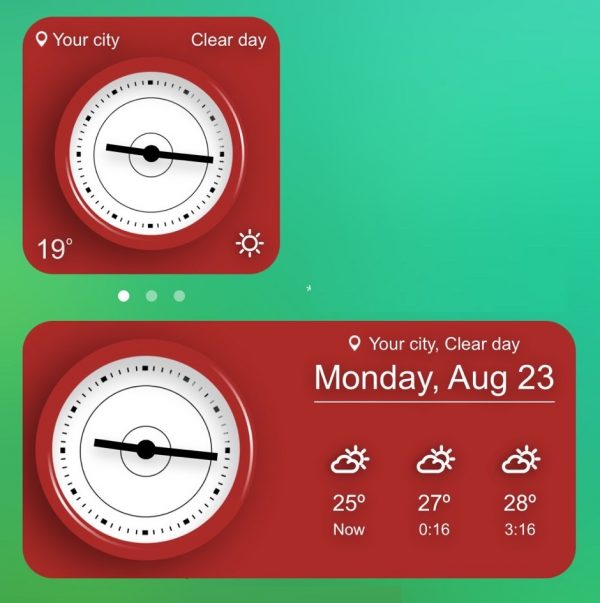 Flip Clock weather widget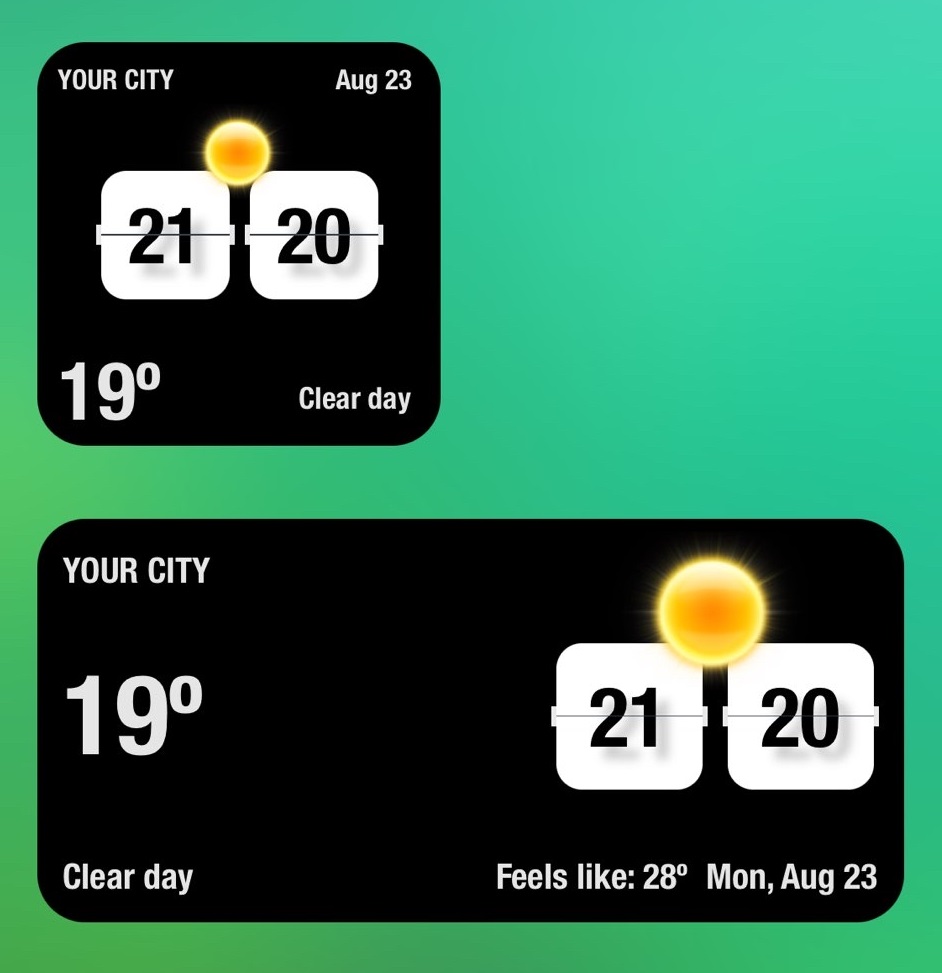 Photo clock weather widget
You can set your own picture or any photo you like.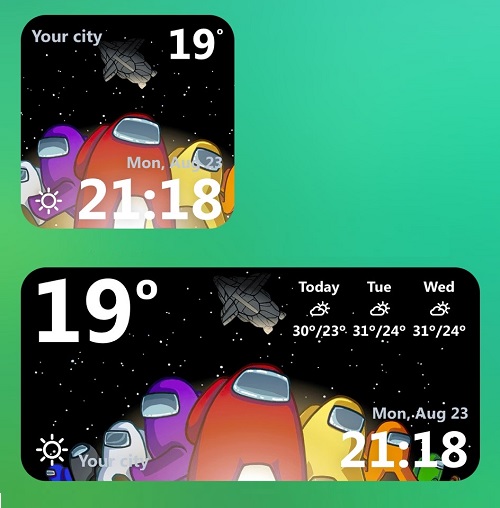 Thermometer style: clock weather widget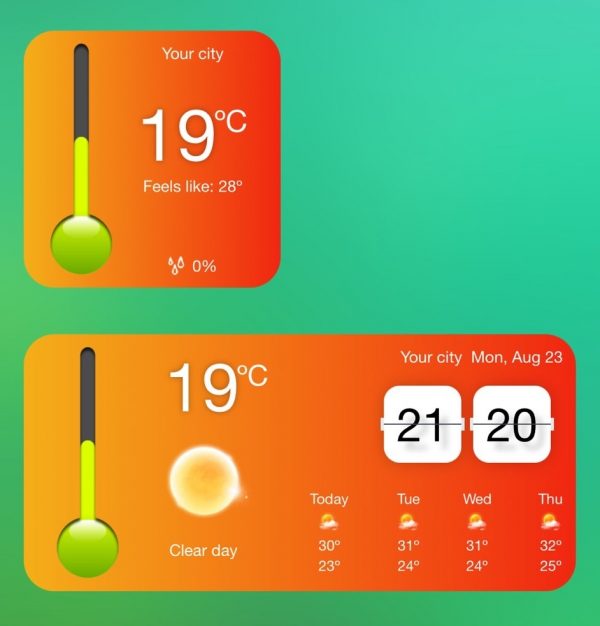 Digital clock weather widget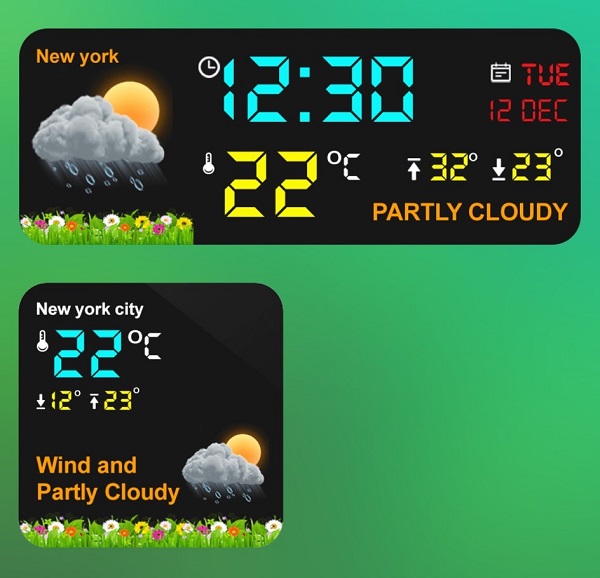 Simple clock weather widget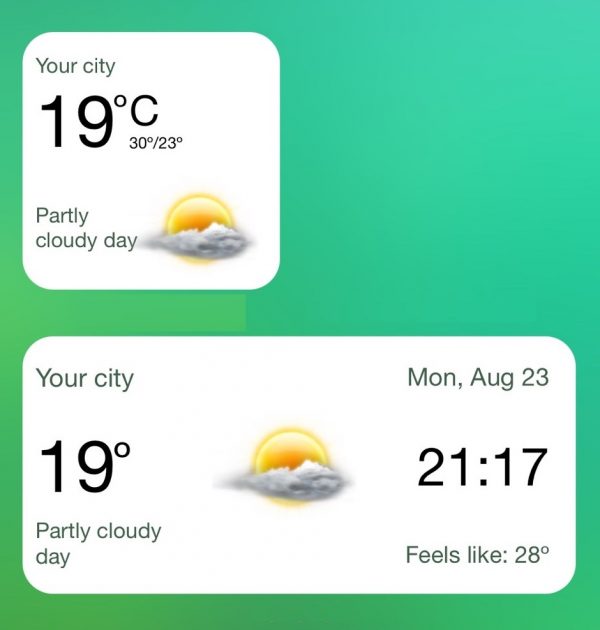 In addition, the FUJI weather application still has many beautiful weather widgets (without clocks).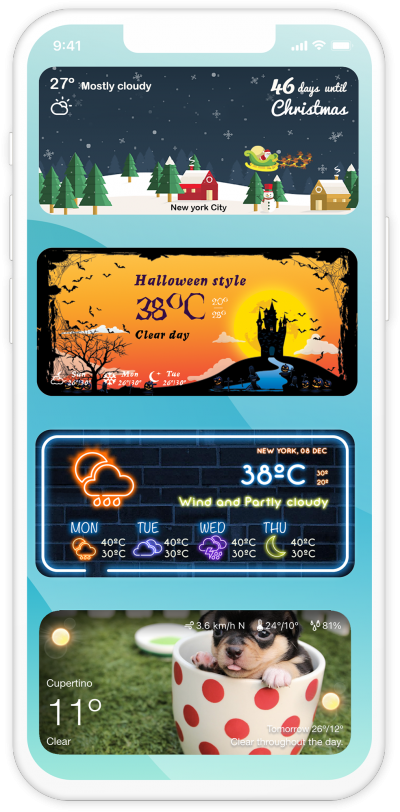 MAIN FEATURES of the FUJI weather widget:
– Rich weather widgets styles
– Weather forecast for many locations at a glance, supports over 200,000 cities worldwide.
– Detailed weather information: Temperature, real feel temperature, humidity, precipitation (snow and rain), wind and wind direction, storm, UV, Sky
– Moon phase, sunrise/set
– Air quality index worldwide
– 48-hour weather forecast
– Weather forecast for the next 7 days
– Weather maps, radar
– Weather calendar
– World clock
– Tips & Advice on weather conditions
AWARD AND ACHIEVEMENTS
–*** #1 weather app on US store (09/2020) ***–
–*** App is nominated as 'App of the day' by Design Nominee ***–
–*** Featured on iTunes 316 times worldwide***–