The weather widget is not just a general weather app, but it is designed as an impressive highlight for your phone. Its carefully crafted widgets will make your home screen sparkle and you can easily check the weather condition at a glance without having to open the app.
Currently, there are many weather applications with widget features, but the FUJI weather is still chosen by thousands of people and rated as the best weather widget for IOS.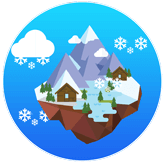 –*** #1 weather app on US store (09/2020) ***–
–*** App is nominated as 'App of the day' by Design Nominee ***–
–*** Featured on iTunes 316 times worldwide***–
Here are the outstanding advantages of this application:
Beautiful design – many widget styles to choose
– VARIOUS WIDGET STYLES For any of your decoration needs. For example, DIGITAL & ANALOG CLOCKS for stylish lovers, cat, and dog for animal lovers, metallic for strong style, flower styles for flower lovers…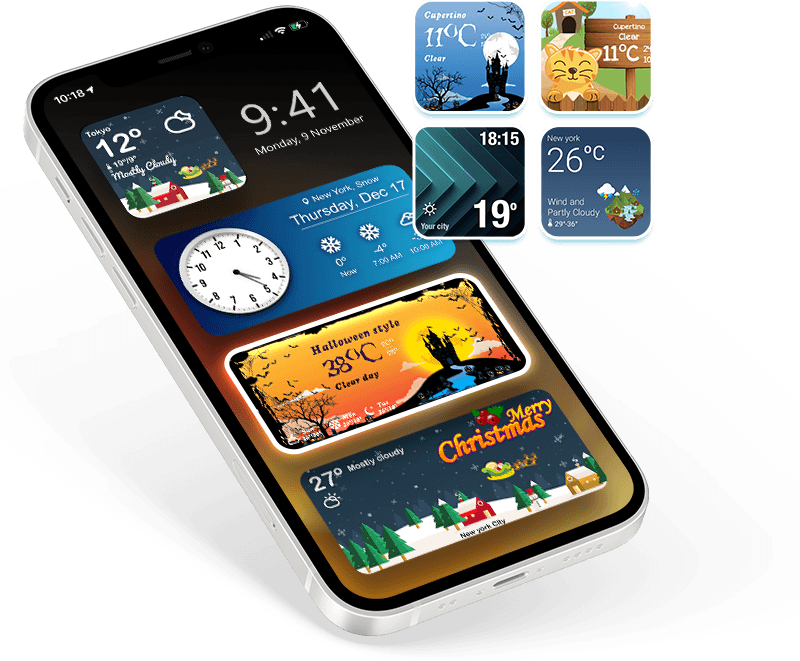 – VARIOUS WIDGET THEMES for any of your important events. For example Halloween theme, Christmas theme, the love theme for Valentine's day…Those are not mere pictures like other widget apps but uniquely created designs for your events.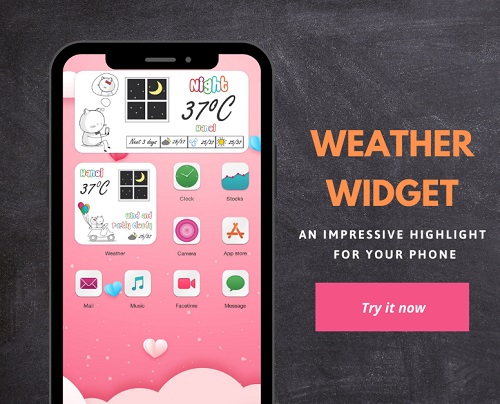 Download weather widget FUJI: HERE
Weather Radar widget
Very few applications can build widget radar because it is a difficult technique. You can view it off the screen or go inside the app to track the storm.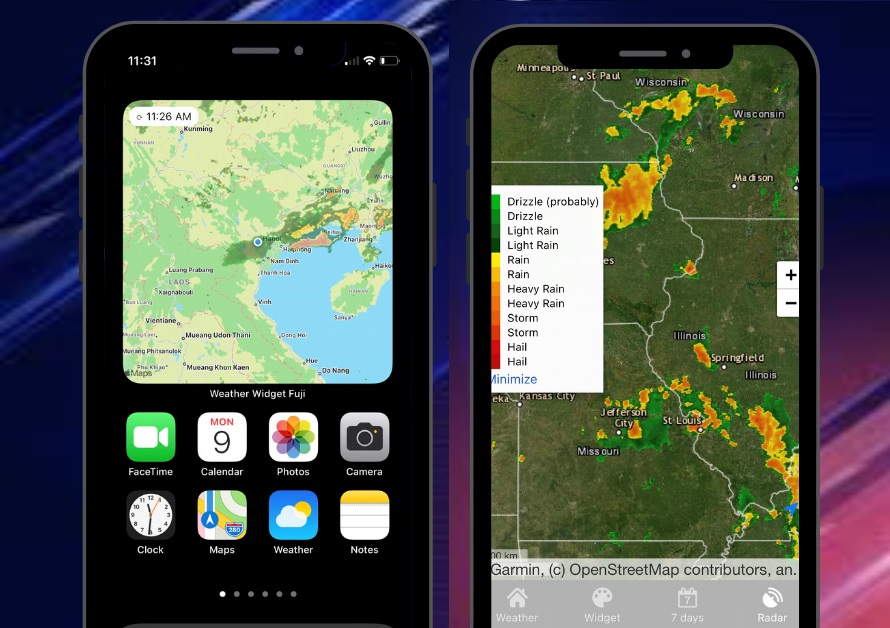 INTERACTIVE RADAR: You can track rain, snow, hurricanes, and severe weather with live and future radar. Provided by Windy, Dark Sky, BBC, Yahoo, Rain viewer. Attached utilities such as warning indicators of environmental pollution, lake, …
Multiple cities weather widget
You can see the weather of multiple locations on the same widget.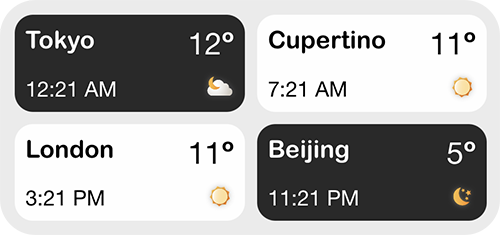 Easy to customize
You can CUSTOMIZE EVERYTHING in the widgets with your pictures, unlimited font, and colors.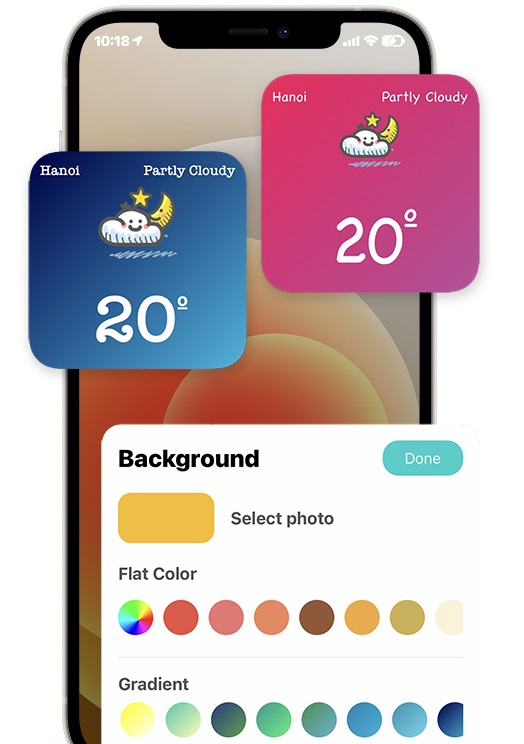 Integrate clock into weather widget
It's great to combine weather and clock in one widget.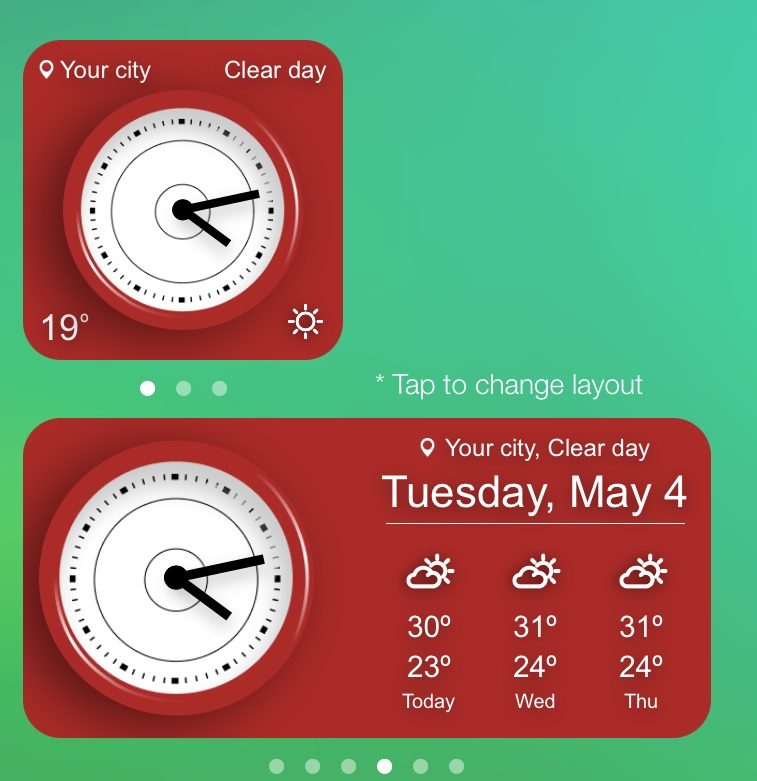 Download weather widget FUJI: HERE
Plus UV index widget, pollution index widget
You can easily follow the UV index and environmental pollution index to protect your health.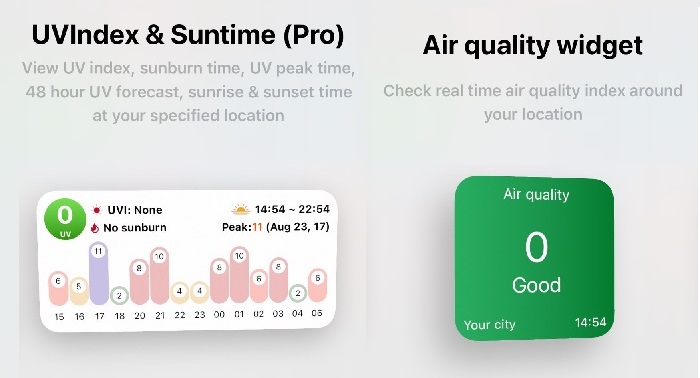 Main feature 
– Weather forecast for many locations at a glance, supports over 200,000 cities worldwide.
– Detailed weather information: Temperature, real feel temperature, humidity, precipitation (snow and rain), wind and wind direction, storm, UV, Sky
– Moon phase, sunrise/set;
-48-hour weather forecast
– Weather forecast for the next 7 days
– Weather calendar
– Tips & Advice on weather conditions